Products Trending in 2021
At Abbey's, we watch the vast number of home products that come and go on the market to keep abreast of the trends. Here's what we see popular for this year…
Digital Showering
Many companies are using digital controls for a luxury shower system. Digital valves and controls that can be programmed for personal showering preferences operate multiple shower head types. From hand showers to ceiling rain heads, the digital control can set temperature, duration, force and more. Some units can save pre-programmed shower preferences. Some units are voice controlled using Alexa, Siri, or Google (excellent for accessibility). Fixtures come in a variety of styles and finishes.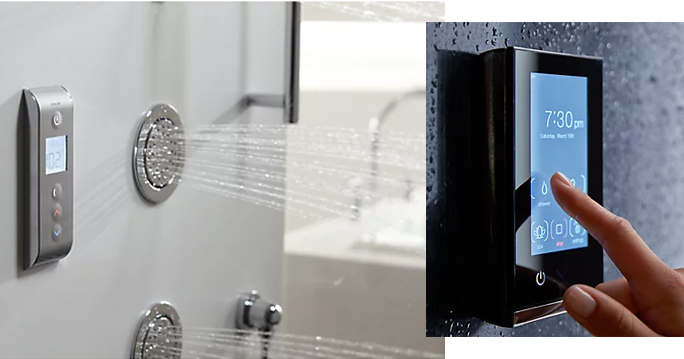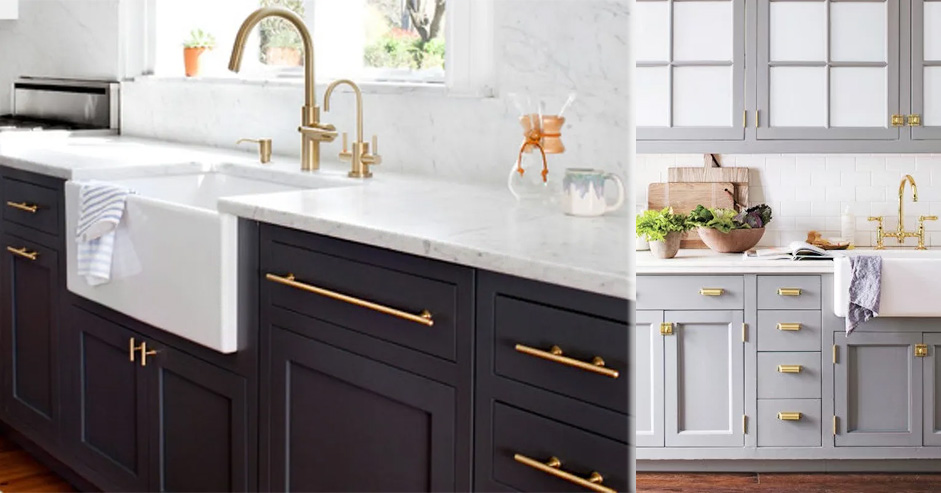 Brass is Back!
The trend for metal finishes calls for a soft, brushed brass and is popping up on drawer pulls, faucetry, lighting, accents and accessories. The bright brass look from the 80's, though, is NOT back.
Another trend in metals calls for mixing metals in your home design. Kitchen cabinetry pulls, for instance, can be brushed brass, while the faucetry is chrome, black or antiqued brass. Using 2 metal styles can give a space a more collected, layered look.
Today's brass gives a softer, warmer feeling. But note that the terms "soft" or "brushed" can vary a great deal from one manufacturer to another. They don't have to match perfectly but they should complement one another. Steven from Abbey's can help you pull together your design palette for a stunningly designed look.
Free Standing Bathtubs
I remember as a young boy climbing into the big claw foot tub for a Friday night bath at my grandparents' home. It was a grand fixture! Today's stand-alone tubs are equally stylish and make a beautiful design statement for any décor, from traditional to ultra-modern. Models come in "jetted" and "soaker" types; styles range from footed and pedestal, to sitting right on the floor. They are typically made of high-impact acrylic and resin. They can be shaped with lumbar support and other comfort features. Japanese soaking tubs allow deeper water depths for whole body soaking. We've seen models of very simple but stunning design that are made of stone, stainless steel or copper.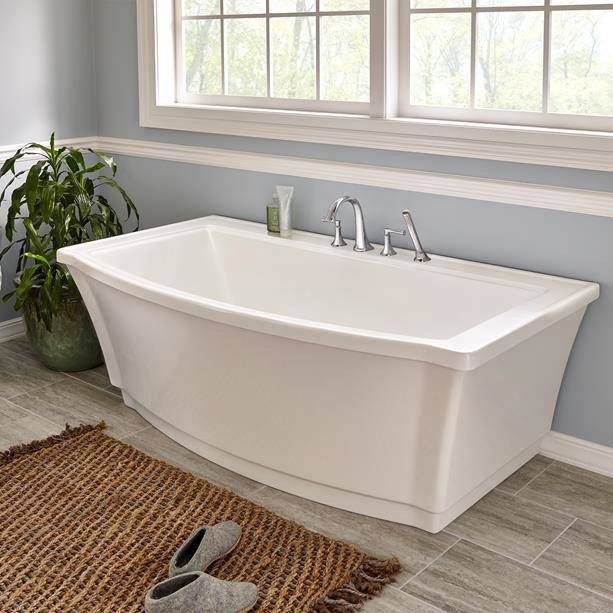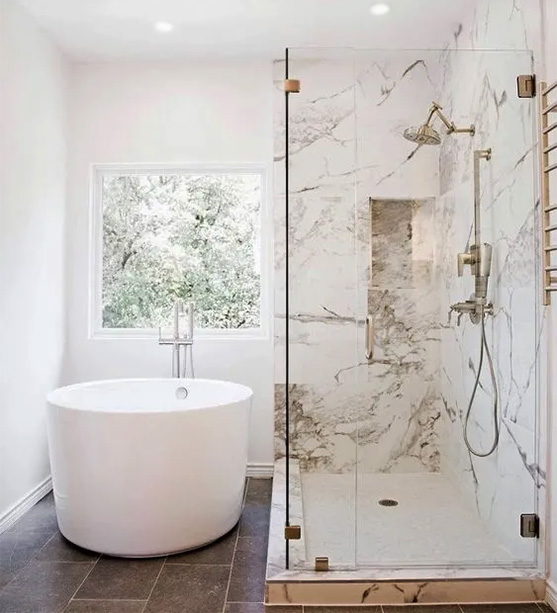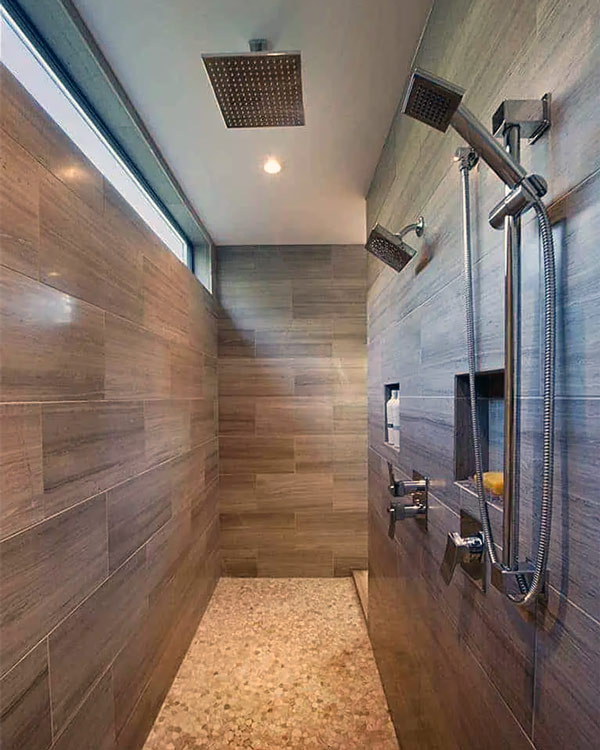 Walk-in Showers
Custom designed for your bathroom space, a shower with no door or curtain continues to be popular. Especially with curb-less entry, newer linear drains, and shower head suspended from the ceiling for water delivery. This type of shower opens up vast possibilities for designers.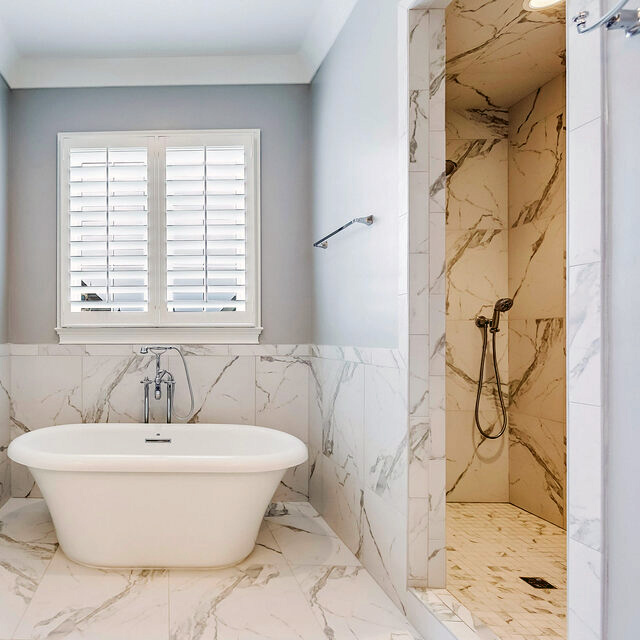 The Ever-popular Fireplace
Here in the New Jersey/ New York area, having a fireplace is not a new trend but one that continues to be popular. With many new options and styles, a fireplace still makes a dramatic design statement in a room. Built-in or wall mounted are now popular, as are vent-free electric models. These have interchangeable media (log, pebble or crystal) which complements any design style.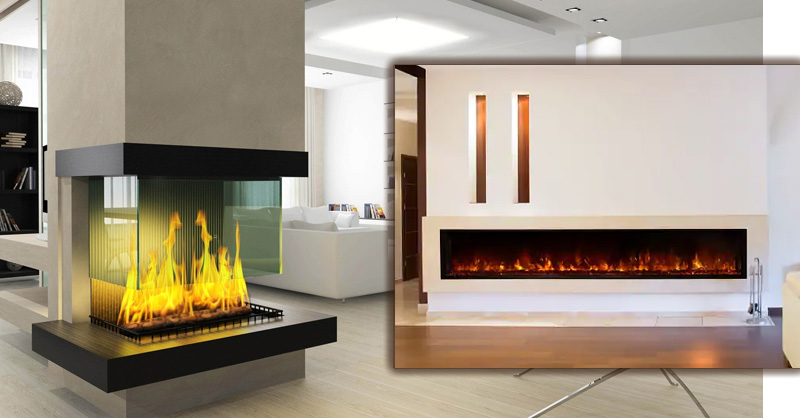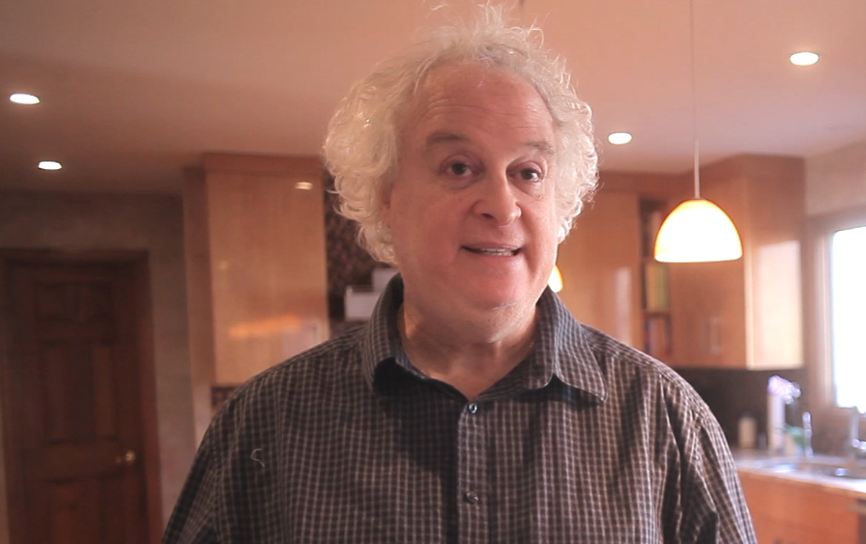 A Note from Steven:
"Beauty and design trends are merely suggestions. My first discussion with you as a client is more about what you like, need and envision for your home. We will discuss in detail how you live, color and style preferences, etc. We also take into consideration the style of your home. It might not be appropriate to put an Traditional or Transitional décor into your ultra-modern townhouse – or maybe it would!
Whatever your preferences – Abbey's Kitchens, Bathrooms and Interiors can help you create your dream home! Call us today for an appointment to get the project started!"
What do you dream about doing with your Kitchen or Bathroom?
How can I help develop your ideas into something fantastic?
Email or call me with your ideas.