Luxury Design for Residential Kitchens, Baths & Interiors
For New Construction & Remodeling
Life is too short to live in a home you don't love. That's why, every day, we strive to deliver personal attention, expert guidance and unmatched creativity.
Decorative background video of a remodeled kitchen panorama, pull-out drawer organizers and lazy susan
2021 Spring
Renovation Giveaway
When you sign a full kitchen renovation contract with me this 2021 Winter, you can receive a free built-in water filtration system ($750 value) with your completed project!** With a bathroom renovation, you can receive a free towel warmer (value $500; may not include electrical installation) with your completed project!**
Call us

201-823-8223

or email us at info@abbeys.com now to get your projects started!
*To qualify for your free product, your contract for your full renovation project with Abbey's Kitchens, Baths and Interiors must be signed by June 30, 2021. Project work can be completed in 2021.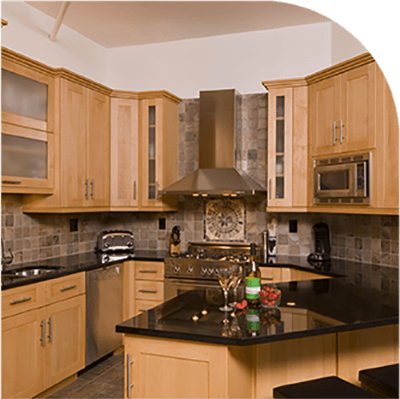 The Industry's BEST Warranty
Abbey's offers you a 3-year warranty on labor & materials
No one else does that!
Phone now for an appointment:
201-823-8223
It's what sets us apart from the rest.
decorative background image of a dark gray themed kitchen remodel
Why Abbey's?
Abbey's is the trusted name in New Jersey / New York metropolitan area for luxury design for residential kitchens, baths & interior spaces. The Abbey's name is synonymous with style, quality design, and rich, custom detail.
"We enjoyed working with someone that had years of experience yet acted with the excitement that this was his first and most important job. Your excitement of making this thing come together for the homeowner made a difference … remember "high-fiving" you over the granite counter top? You helped us with our changes, we never felt pressured and you helped us enjoy the entire experience. Thanks for everything … what other people say could be a nightmare was one of the best experiences we ever had … and look what we have to show for it!"
Free Consultation
Abbey's invites you to set up an appointment for a free, in-home design consultation. Ask us about our 3-year comprehensive warranty!